NX 12 for Manufacturing
Digitalize part manufacturing
NX 12 for Manufacturing introduces the next generation of software tools for CNC machining, additive manufacturing, and robotics to enable the digitalization of part manufacturing within a single, integrated, end-to-end system.
NX CAM 12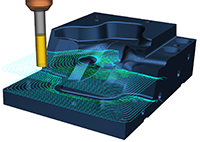 Advanced capabilities in NX CAM 12 for mold and die machining, production machining and complex parts machining provide powerful advantages. Adaptive Milling is a new high-speed cutting strategy that reduces machining cycles by up to 60 percent. And, a new Tube Milling operation drastically simplifies 5-axis programming of complex features, including ports of engine blocks and shrouded blisks.
NX Additive Manufacturing 12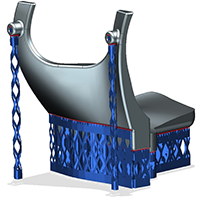 Additive manufacturing capabilities in NX 12 include robust capabilities for industrial production of 3D printed parts, all within the NX environment. Engineers can quickly set up build trays, automatically nest parts, design support structures, and create machine-specific output to drive industrial printers, including powder bed and HP Multi Jet Fusion printers.
Learn more about NX Additive Manufacturing 12
NX Tooling Design 12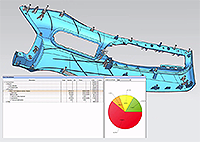 Tooling manufacturers can now automatically and accurately determine tooling production costs using the new integrated capabilities of Siemens PLM Software's solutions. The digitalized process, from part design to tooling cost estimate, can replace the time-consuming manual job tasks. This gives tool manufacturers a unique advantage in this highly-competitive industry.