Kineo
Kineo solutions include advanced software components and standalone applications for automatic motion/path planning and collision detection. Kineo products satisfy a wide range of virtual prototyping requirements, from assembly/disassembly clearance validation to collision-free robot applications. In modern end-user CAD, CAM, CAE, 3D digital mock-up and robotics systems, these productivity tools help automate path planning and clash detection factors which in turn save customers time, costs and resources.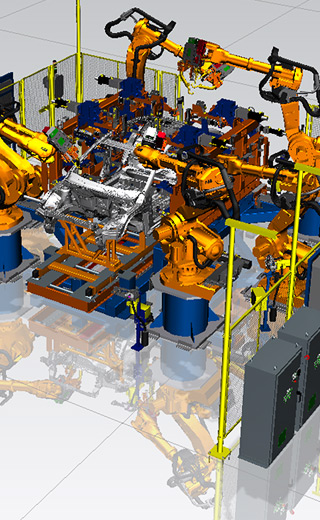 KineoWorks 3.0 and Kineo Collision Detector 3.0

Key innovations in motion planning and collision detection for enhanced productivity in machine and robotics simulation/automation and virtual prototyping
Kineo for Machine Automation

Kineo automated motion planning and collision detection improves automation in robotics, coordinate measuring machines (CMM), medical devices and machine tools.