Solid Edge Student Resources
Advantages of Siemens Solid Edge
Solid Edge from Siemens PLM Software is an easy to learn, easy to use, professional mechanical CAD software—available free to students. Using the same unique synchronous technology found in the commercial version of Solid Edge, students can easily use CAD software to rapidly create new concept designs, easily make design changes, and quickly develop realistic 3D digital prototypes.
Engineering and product design offer some of the most interesting and diverse careers available, and demand for skilled candidates has never been higher. The student resources associated with Solid Edge CAD software allow learners of all ages gain valuable experience with industry-leading technology, supporting your studies in STEM subjects (science, technology, engineering and mathematics) at all levels of education, from elementary school through university.
In addition to free CAD software for students, Siemens PLM Software provides training, certification and other resources to help students develop their design and engineering knowledge and skills. See the resources below, as well as our STEM-based projects and activities.
Free Siemens Solid Edge Software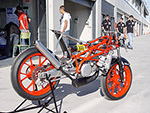 Students can use Solid Edge in support of their studies for free with Solid Edge Student Edition. For students at middle schools, high schools, colleges or universities—or for those studying outside work, Solid Edge delivers advanced CAD technology used by today's leading companies. Download the Solid Edge Student Edition or upgrade to the latest version today.
Get your free download today:
Learn Solid Edge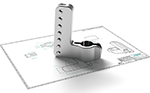 With downloadable projects and online self-paced tutorials, students can learn how to use CAD software with Solid Edge through topic-based or project-based experiences, on their own or in a classroom setting. Tutorials vary in complexity and can be used individually or as a series.