Jack, il software di simulazione umana di processo
Product Overview
Manufacturing companies in a variety of industries are addressing the ergonomic aspects of manual operations during the early stages of product design and manufacturing planning. Jack and Process Simulate Human enable you to improve the safety, efficiency and comfort of your workplace environment using digital human models. You can analyze your workplace environments with virtual people that can scale to match different population characteristics. You can test your designs and operations for a wide variety of human factors, including injury risk, timing, user comfort, reachability, lines-of-sight, energy expenditure, fatigue limits and other important parameters.
Funzionalità e vantaggi principali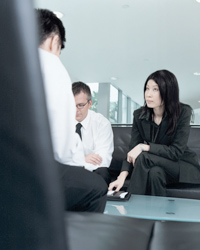 Funzionalità
Figure umane scalabili, precise dal punto di vista antropometrico e biomeccanico.
Suite completa di strumenti di analisi ergonomica.
Metodi posturali leader del settore, per simulare rapidamente le condizioni in cui vengono svolte le attività.
Finestre di visione oculare e analisi del campo visivo.
Zone di raggiungibilità per una rapida configurazione del luogo di lavoro.
Filmati e acquisizioni di schermate per la documentazione e le presentazioni.
Ampio supporto hardware per l'acquisizione del movimento in realtà virtuale (Microsoft Kinect® Windows).
Vantaggi
Minori costi di prodotto e di ingegnerizzazione, con progetti più facili da utilizzare.
Miglioramento del processo di produzione e dell'efficienza nell'utilizzo delle risorse.
Incorporazione della conformità agli standard di ergonomia nel processo di progettazione tecnico e di produzione.
Possibilità di evitare i costi di rilavorazione, grazie alla rilevazione tempestiva di problemi di fattibilità e di prestazioni del personale.
Miglioramento della comunicazione dei problemi tecnici.
Acquisizione visiva delle best-practice.
Maggiore sicurezza della produzione.