Jack and Process Simulate Human
Product Overview
Manufacturing companies in a variety of industries are addressing the ergonomic aspects of manual operations during the early stages of product design and manufacturing planning. Jack and Process Simulate Human enable you to improve the safety, efficiency and comfort of your workplace environment using digital human models. You can analyze your workplace environments with virtual people that can scale to match different population characteristics. You can test your designs and operations for a wide variety of human factors, including injury risk, timing, user comfort, reachability, lines-of-sight, energy expenditure, fatigue limits and other important parameters.
Fonctionnalités et avantages principaux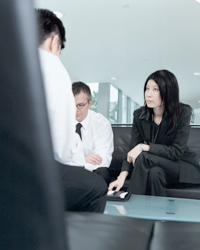 Fonctionnalités
Figures humaines évolutives qui sont précises du point de vue anthropométrique et biomécanique
Suite complète d'outils d'analyse ergonomique
Méthodes de pointe relatives aux poses pour simuler rapidement les conditions de tâche
Fenêtres de vision oculaire et analyse de champ de vision
Atteinte des enveloppes pour la rapidité de la configuration des postes de travail
Film et captures d'écran pour de la documentation et des présentations
Soutien hardware pour une vaste capture virtuelle des gestes véritables, incluant Microsoft Kinect® pour Windows.
Bénéfices
Diminution des coûts des produits et des coûts de l'ingénierie des produits tout en permettant des conceptions plus conviviales
Amélioration de l'efficacité des procédés de fabrication et de l'efficacité de l'utilisation des ressources
Incorporation du respect des normes ergonomiques dans le processus de conception relatif à l'ingénierie et à la fabrication des produits
Évitement des travaux de réusinage par la découverte précoce des problèmes relatifs aux performances humaines et des problèmes de faisabilité
Amélioration de la communication des questions d'ingénierie
Collecte visuelle des meilleures pratiques
Renforcement de la sécurité relative à la fabrication