Jack and Process Simulate Human
Product Overview
Manufacturing companies in a variety of industries are addressing the ergonomic aspects of manual operations during the early stages of product design and manufacturing planning. Jack and Process Simulate Human enable you to improve the safety, efficiency and comfort of your workplace environment using digital human models. You can analyze your workplace environments with virtual people that can scale to match different population characteristics. You can test your designs and operations for a wide variety of human factors, including injury risk, timing, user comfort, reachability, lines-of-sight, energy expenditure, fatigue limits and other important parameters.
Principales funcionalidades y ventajas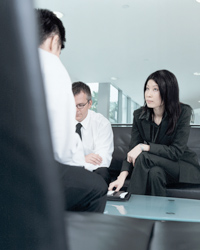 Funcionalidades
Figuras humanas escalables precisas desde los puntos de vista antropomórfico y biomecánico.
Paquete completo de herramientas de análisis ergonómico.
Métodos de simulación de posturas por sectores para simular rápidamente las condiciones de trabajo.
Ventanas de visión ocular y análisis del campo de visión.
Márgenes de accesibilidad para configurar con rapidez el lugar de trabajo.
Captura de películas y de pantalla con fines de documentación y para presentaciones.
Amplia compatibilidad con el hardware de captura de movimiento de realidad virtual (Microsoft Kinect® de Windows).
Ventajas
Reducción de los costes de los productos y la ingeniería de productos a la vez que se permiten diseños más adaptados al usuario.
Mejora de la eficacia del uso de los procesos y recursos de fabricación.
Integración del cumplimiento de estándares ergonómicos en los procesos de diseño de ingeniería y fabricación de productos.
Evitación de los costes de modificación detectando desde el principio los problemas de rendimiento y viabilidad desde el punto de vista humano.
Mejora de la comunicación de los problemas de ingeniería.
Captura visual de prácticas recomendadas.
Mejora de la seguridad de la fabricación.