LMS Acoustic Testing
Scalable solutions for accurate acoustic testing and sound quality analysis
Product sound and sound quality are key aspects of product perception. How a product sounds plays a critical role in conveying the right message about its functionality, comfort, overall brand image and quality. Regulations and competitive pressure are forcing manufacturers to limit noise levels and meet stringent sound standards. Sound engineers need more productive acoustic testing and sound quality analysis solutions to quickly and effectively identify root causes of existing sound issues.
LMS Testing Solutions offers a complete and unique suite of software and hardware solutions for acoustics testing and analysis in specific domains such as straightforward acoustic analysis, material and component testing, sound power and pass-by noise testing, sound source localization, vibro-acoustic engineering, and sound quality and brand sound engineering. Scalable to project requirements, each solution offers task-specific advantages in return on investment. For more complex root cause analysis and proven countermeasures, LMS Engineering experts can provide advanced acoustic and vibro-acoustic engineering tools and services.
LMS Test.Lab Acoustics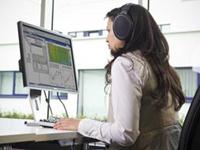 From microphone signal conditioning and digital heads interfacing to the acquisition of sound power levels, real-time octaves and high-tech tools for sound quality engineering, LMS Test.Lab Acoustics conforms to the latest international standards and engineering practices.
Learn more about:
Pass-by Noise Testing and Engineering Solutions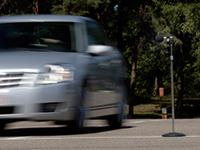 Pass-by noise testing measures vehicle noise emission levels on an exterior test track and produces results to certify vehicle compliance with noise emission standards. Learn more about the evolving standards and new methodologies for advanced pass-by noise engineering.
Learn more about:
Sound Source Localization Solutions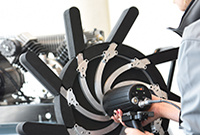 Sound source localization is a complex and cumbersome task that most acoustics engineers face on a daily basis. Read the insights into the theory of sound source localization and its industrial applications.
Learn more about: