Combustion Simulation
Design and optimize new combustion processes and adapt to alternative engine fuels
The LMS Imagine.Lab Combustion simulation solution supports the design and optimization of conventional and innovative combustion processes as well as the adaptation to alternative engine fuels. This solution helps you:
Set up the cylinder geometry (piston shape, head, location of injectors and plug)
Optimize engine parameters such as advance, turbulence (swirl/tumble/squish), lambda control or injection split for different fuel types
Study advanced combustion processes including homogeneous charge compression ignition (HCCI) and controlled auto-ignition (CAI)
Combustion processes are increasingly more complex. Along with customer desires for higher engine response and lower noise levels, you also have to meet stringent emission standards. Engine designers are looking for alternatives beyond conventional gasoline spark ignition (SI) and diesel compression ignition (CI) combustions.
The Combustion simulation solution provides an efficient way for you to investigate transient engine behavior by using an unparalleled multi-domain system simulation approach. The IFP-engine library provides dedicated components for combustion simulations and can be seamlessly coupled with 3D combustion codes and models (such as IFP-C3D).
The Combustion simulation solution provides the ideal tool set to analyze dynamic behavior of all combustion processes and enables flawless 3D calculation integration in a system approach. Dedicated libraries come with state-of-the-art 1D and 3D models suitable for various applications – from large diesel to high-rev gasoline engines.
Combustion Capabilities
Combustion provides you with these capabilities: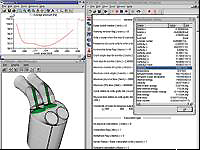 3D combustion calculation integration in a system approach
State-of-the-art 3D and 1D models for various applications – from large diesel to high revolution gasoline engines
New and advanced IFPEN models for combustion calculation (such as spray, ignition, combustion and pollutants)
Generic link to other codes and tools from standard CGNS format for restart, input and output data
HDF5 for chemistry table
Highly efficient parallel calculations on Windows® and Linux® platforms with automatic mesh partitioning (MPI)
Linear speed-up of CPU performance up to 4096 cores
Parallel chemical kinetics solver
Direct coupling and system integration from full integration with the LMS Imagine.Lab Amesim environment for system simulation
Combustion Benefits
Combustion helps you: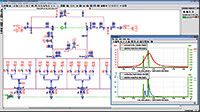 Benefit from 3D CFD calculations when test data is not available (such as R&D and predesign)
Combine good prediction of combustion heat release and pollutant formation in 1D by integrating models and methodologies developed for 3D approaches
Access best-in-class 1D combustion models for advanced control strategy design, validation (real-time capable) and precalibration
Accurately predict boundary conditions for 3D calculations using 1D models
Enhance the scope of the analysis including engine-out emissions and transient operation