Product Overview
Are you looking for solutions to minimize the risk of production changes or the ramp-up of new production lines? Process Simulate enables you to validate assembly plans virtually, from concept through to the start of production to help you mitigate these risks. The ability to leverage 3D data of products and resources facilitates virtual validation, optimization, and commissioning of complex manufacturing processes, resulting in faster launches and higher production quality.
Process Simulate can verify the feasibility of an assembly process by validating reachability and collision clearance. This is done by simulating the full assembly sequence of the product and the required tools. Tools such as sections, measurements and collision detection allow the detailed verification and optimization of assembly scenarios.
Process Simulate is fully integrated with the Teamcenter platform, thus enabling manufacturing engineers to re-use, author and validate manufacturing processes. It facilitates simulation of assembly processes, human operations and mechanical procedures of tools, devices and robots.
Key Capabilities and Benefits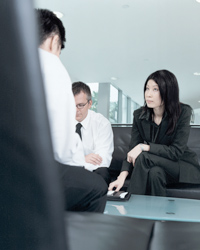 Capabilities
3D kinematic simulation
Static and dynamic collision detection
2D and 3D sections
3D measurements
Sequencing of operations
Automatic assembly path planning
Resource modeling (3D geometry and kinematics)
Line and workstation design
3D interactive documentation, including electronic work instructions
Advanced filtering and display of product and manufacturing information (PMI)
Benefits
Reduce risk of production changes late in implementation
Reduce planning time through automatic sequencing and validation tools
Reduce cost of change with early detection and communication of product design issues
Ensure ergonomically safe processes
Select the best production method by simulating several manufacturing alternatives