Manufacturing Process Planner
Product Overview
Manufacturing companies often struggle to identify the relevance of engineering change orders for their manufacturing processes. Additionally, manufacturing engineers have only limited influence on the product design.
Manufacturing Process Planner enables you to manage your manufacturing data, process, resource, and plant information in an integrated product and production lifecycle environment. This provides a seamless alignment between your engineering bill of materials (BOM), manufacturing BOM and the manufacturing bill of process (BOP). You can be confident that your designed parts and assemblies are properly consumed by your manufacturing processes. You also have advanced time management features that can help you analyze value added and non-value added activities and support your lean initiatives. You can also generate 2D/3D work instructions to clearly communicate assembly steps to the shop floor.
The Manufacturing Process Planner user interface has a "dashboard" look and feel that greatly enhances your productivity by displaying the most relevant information in a single window. You also leverage Teamcenter's powerful capabilities in managing variants and effectivity, workflows, access control, reporting and classification. Process Simulate can be accessed directly from Manufacturing Process Planner, so that you can perform detailed assembly simulation, ergonomic analysis and workplace optimizations.
Key Capabilities and Benefits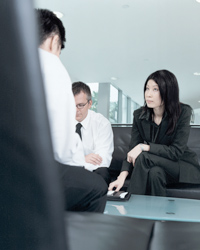 Capabilities
Intuitive, dashboard-style user interface
Process authoring via best-in-class templates
Powerful search and accountability checks for process validation prior to implementation
Integrated environment for product, process, plant and resource data
Global access to manufacturing process information
Ensure production lines are balanced and optimized
Plant specific bill-of-process to accelerate reuse of assembly processes across plants
Time management and analysis of value added and non-value added activities
2D/3D work instructions for greater clarity to the shop floor
Seamlessly integrated with Process Simulate for advanced process optimization analysis
Benefits
Increase your manufacturing planning productivity by up to 40 percent
Increase collaboration between product design, manufacturing and shop floor execution
Enable re-use of proven processes and resources
Reduce cost of change with early detection and communication of product design issues