Product Overview
With the highly complex products of today, dimensional variation can consume enormous amounts of time and effort to control. The specified tolerances of single parts can easily lead to issues during assembly, which is a costly time to make changes.
Variation Analysis (VSA) is a powerful dimensional analysis tool used to simulate manufacturing and assembly processes and predict the amounts and causes of variation. A digital prototype is used to create a comprehensive representation of geometry, product variation (tolerances), assembly process variation (sequence, assembly attachment definition, tooling) and measurements. This model is used to predict if there will be any assembly build problems, before any physical parts are made or tooling is cut.
Variation Analysis can help reduce the negative impact of variation on product dimensional quality, cost and time to market. Since the foundation of Variation Analysis lies within Teamcenter Lifecycle Visualization, it also extensively leverages the digital prototyping and visualization capabilities of Lifecycle Visualization Mockup, Teamcenter's powerful real-time visualization and digital prototyping solution.
Key Capabilities and Benefits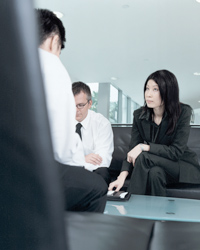 Capabilities
CAD neutral flexibility leverages embedded product and manufacturing information (PMI)
Identify and prioritize top contributors to variation
Powerful variation assembly constraint engine
Ability to link with finite element analysis (FEA) results
Graphical reports tied to 3D geometry
Leverage Teamcenter's powerful visualization environment
Automated feature recognition and editing
Benefits
Design flaws are caught before investment in expensive tooling
Quantify variation causes based on actual assembly processes
Optimize production monitoring
Reduce manufacturing costs by maximizing allowable tolerances
Cut engineering changes by nearly 30 percent
Reduce time to create simulations