Issue Management and CAPA
Every manufacturer must conform to some level of product safety and quality. Whether driven by consumer desires or regulated by governmental agencies, each manufacturer must effectively resolve issues or the results can be devastating.
Many of the corrective and preventative actions (CAPA) software solutions today are segregated applications that require additional expense both in terms of technology and manpower. This can have a significant impact in closing product quality issues in a timely manner, and can increase the risk of repeat issues because of a disconnect between critical pieces of information and the probability of manual processes resulting in inconsistent results.
Our CAPA software provides closed-loop issue management and resolution built on a scalable foundation, allowing you to identify, analyze and share critical product quality data across your enterprise. Now your design, manufacturing and quality improvement teams can share a consistent framework which can directly access the critical control points of a sound CAPA solution.
Key Capabilities and Benefits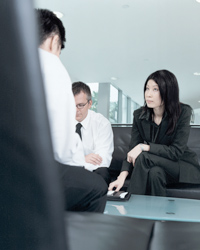 Capabilities
A single environment provides access to all deliverables, issues and decisions made in the CAPA workflow
Intuitive user experience which can be tailored to your specific needs
Customizable reporting
Dashboard with drill-down capabilities
Integrated search of all lifecycle elements
Automated business process through easily configurable workflows and embedded change management
Single view for all tasks and sign-offs
Capture and re-use the knowledge of how you resolved issues within your PLM environment
Capture and re-use the knowledge of how you resolved issues within your PLM environment
Benefits
Eliminate manual work requirements by automating non-value added tasks
Reduce issue resolution times with configurable workflows, centralized data and automated notifications
Demonstrate compliance to standards and improve completeness with common, repeatable processes
Increase the ROI of your PLM investment by providing enterprise-wide visibility to the information needed to resolve the issue
Capture you key decisions and knowledge in your PLM foundation
Make smarter decisions through re-use of captured knowledge
Reduce audit confusion through full traceability to all the new/corrected and reference items (users can find the complaints and solutions related to their deliverables)
Reduce the cost of product quality through preventative actions that can be utilized next-generation products
Reduce the cost of IT by eliminating the use of other systems for tracking issues