Dimensional Planning & Validation
Product Overview
Manufacturing products that conform to quality requirements involves a significant investment in inspection and measurement processes, technology and equipment. Whether you are a single-plant supplier or a large multi-national OEM, you must efficiently leverage these investments to quickly ramp-up to volume production, spot trends and rapidly arrive at root-cause when non-conformances occur.
Yet today, many quality departments still spend too much time collecting, organizing and reporting on quality data, which prevents them from proactively mediating or effectively responding to production problems.
Dimensional Planning and Validation (DPV) is a closed-loop system for the real-time collection of measured quality data which automates data collection, organization and reporting so that your quality teams spend more time improving dimensional quality while reducing scrap, rework and production losses.
Whether you need to coordinate and manage a global production footprint (DPV Enterprise), or simply improve a single facility's results (DPV Lite), Siemens PLM Software's DPV solution can deliver significant improvements in product quality while reducing your overall cost of quality.
Key Capabilities and Benefits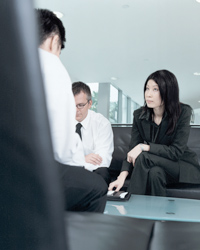 Capabilities
Enterprise visibility to quality information
Closed-loop quality planning and traceability
In-depth analysis of as-built quality data
Capture virtually any information from virtually any device
Full association to product, process, resource and plant information
Historical reporting handles large amounts of collected information
Relate quality trends directly to production processes
Statistical analysis tied to 3D geometry
Web-based collaboration
Unique analytical toolset
Benefits
Reduce cost to achieve quality targets
Decrease factory downtime and time-to-market
Increase end product quality
Boost inspection equipment productivity
Identify quality trends before they impact delivery
Reduce rework and repairs by finding root cause more quickly
Flexible deployment options from single plant to global footprint