Service Lifecycle Management (SLM)
Increase service revenue and profit with service knowledge management solutions based on enterprise asset management
A service lifecycle management (SLM) strategy can help your company deliver the greatest product value to your customers while building-up service revenue and profit. With Teamcenter SLM solutions, the service and support phase of the product lifecycle is included in your overall product lifecycle management (PLM) vision.
For manufacturing companies, Teamcenter unifies SLM with PLM to support bi-directional collaboration between product engineering and service operations. Your service teams can capitalize on the re-use of product knowledge from engineering and manufacturing to improve service planning and execution. In return, service teams can provide feedback to engineering to improve product designs for serviceability and reliability.
For service companies, Teamcenter provides enterprise asset management and service lifecycle management solutions, so service disciplines can share a common understanding of support requirements. Service teams can communicate and coordinate operational activities for greater compliance, faster service, and lower costs.
Maximize Service Knowledge Management and Value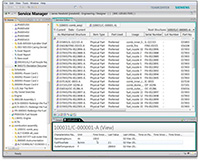 With Teamcenter as the core of your SLM strategy, you have one source of service knowledge management. You can perform service activities with a full understanding of physical product (asset) configurations, status and service history. You can order the correct parts, ensure that the proper training is done, and access all the appropriate information necessary to manage service operations.
Create Effective Service Plans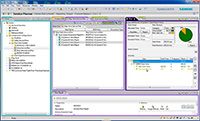 Service plans are the key to profitable service operations. Teamcenter provides you with the fundamentals to author and publish service documentation as the source of work scope definition. You can drive service operations by providing all the detailed information that teams need to track and understand asset health, such as service requirements, task-by-task procedures, necessary resources and utilization characteristics. Your technicians have a complete understanding of service needs from Teamcenter, so they are prepared to perform reactive, proactive and upgrade service activities.
Optimize Service Work with Schedule Visibility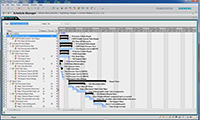 With the detailed service plans in Teamcenter, you can schedule service activities with a complete understanding of the work scope, in order to meet customer expectations for product availability and reliability. Work orders generated from service plans are used to create service schedules. It is the visibility into the schedule and resources provided by Teamcenter that allows you to optimize service events and ensure that the right resources (parts, qualified people and tools) are reserved for the work.
Empower Service Technicians with Work Instructions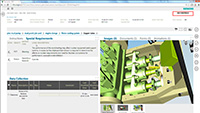 Service technicians are a limited resource. When you provide them with complete, intelligent work packages, technicians can execute service work efficiently, accurately and compliantly. With Teamcenter, you can deliver service work instructions, safety/hazard notes, and service procedures (text, 2D/3D and animations). You can also include asset configurations and data collection requirements. Technicians can enter data, observations or discrepancies, and digitally signoff on work, which automatically updates the service schedule.