Quality Issue Management with CAPA
Issue management with corrective and preventive actions ensures product quality
In order to stay competitive and distinguish yourself in the marketplace, you must reduce product and operating costs while improving product quality. Every day you make trade-off decisions between cost, time and the need to meet customer requirements. Quality issue management is critical, because making the wrong decisions can have a devastating impact on your business.
Despite the priority you give to product quality, your teams may still have difficulty getting the information they need. The Teamcenter solution for quality issue management and corrective and preventive actions (CAPA) can help. You can capture complaints, defects and non-conformances across your entire organization simply by including your enterprise quality teams within your product lifecycle management (PLM) system. With product engineering and production planning simulation and validation toolsets in Teamcenter, you can be more proactive in preventing non-conformances and creating high-quality products.
Systematic Product Quality Management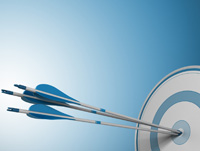 With Teamcenter quality issue management, you can follow a consistent formal process to systematically investigate, analyze and resolve quality issues using 8D and ISO industry standards. By streamlining your definition of preventive measures, you can prevent future re-occurrences of product issues. Quality data reports and analysis of the results is easy, with intuitive tools that include drag-and-drop capabilities to customize reports to your own needs.
Resolve Quality Issues Across Teams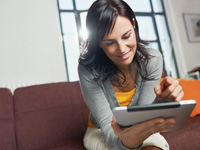 Quality issue management in Teamcenter is built on an enterprise-scalable foundation. You can use closed-loop issue resolution processes for identifying, analyzing and sharing critical product quality data. Your design, manufacturing and quality improvement teams can share the same views of the information they need to directly impact Six Sigma and lean initiatives. With an intuitive user interface, people across the enterprise can easily participate in quality processes with minimum training required.
Streamline CAPA Efficiency and Reduce Quality Costs
Quality issue management in Teamcenter allows you to have visibility into critical product quality characteristics, failures/non-conformances, and resolutions to those issues. You can take control of the entire quality process across your global enterprise with configurable dashboards, along with sophisticated linking of all decisions, analysis and results. From issue capture to engineering change notices, you can streamline your quality initiatives to reduce the overall cost of quality.