Teamcenter on the Cloud
Realize innovation with simplified deployment and flexible scalability for lower cost of PLM ownership
PLM on the cloud provides you with a flexible, infrastructure-as-a-service (IaaS) financial model, so you can allocate your Teamcenter infrastructure as an operational expense versus a capital expense. You can instantly deploy Teamcenter on the cloud without waiting for costly hardware to be purchased and delivered on- site. The IaaS delivery option gives you cost-effective access to enterprise-grade IT infrastructure and resources as well as the flexibility to dynamically scale the infrastructure up or down as your business needs change. NX and Solid Edge customers also have the option to instantly deploy PDM on the cloud with Teamcenter Rapid Start software-as-a-service (SaaS).
Centralize Your PLM Application Management Teams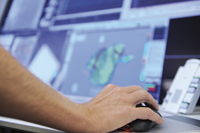 PLM on the cloud supports centralized application management teams, which allows your organization to focus on higher-value business processes – such as supplier and partner on-boarding – which can lead to enhanced collaboration and provide faster return on investment.
Flexible Cloud Deployment with IaaS
PLM on the cloud, delivered through an IaaS model, uses enterprise-grade Amazon Web Services™ (AWS) infrastructure, which includes security, compliance and support for global organizations. AWS cloud infrastructure is housed in AWS's secure data centers, designed to satisfy your most stringent security requirements. AWS infrastructure provides the highest availability while putting strong safeguards in place to protect your privacy.
Effectively and Flexibly Manage Lines of Business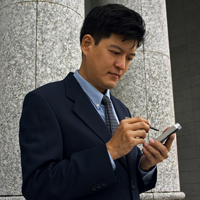 PLM on the cloud using Teamcenter IaaS can help make your product lines more profitable by assessing IT services and costs as they are used. You can convert to a "zero capital model" for infrastructure, and centrally manage a global footprint cost-effectively. The ease of IT management, cost-effective deployment, timely training and the ability to quickly adjust configurations allow you to do more with less, globally.
Extend PLM Decisions
Using Teamcenter on the cloud and Active Workspace, you can provide a streamlined and intuitive PLM user experience to accommodate a wide range of users. For executive or casual users who simply need an authoritative data source to accomplish specific tasks, Active Workspace provides a simple, web-based intuitive interface. This combination enables you to extend your decision making globally across any device.
PDM on the Cloud for NX and Solid Edge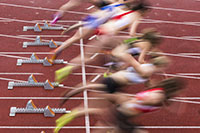 PDM (product data management) on the cloud for NX® and Solid Edge® customers is simple, quick and cost-effective with the Teamcenter® software Rapid Start SaaS configuration from Siemens PLM Software. The flexible software-as-a-service (SaaS) subscription model for Teamcenter Rapid Start includes setup, administration and operations management services to get you up and running quickly and cost-effectively, for a fast return on your investment. Review your PDM on the cloud options to take control of NX and Solid Edge designs, data and processes to streamline product development.