Solid Edge: More Information
Solid Edge is a portfolio of affordable, easy-to-use software tools that address all aspects of the product development process – 3D design, simulation, manufacturing, data management and more. Solid Edge combines the speed and simplicity of direct modeling with the flexibility and control of parametric design – made possible with synchronous technology.
Take the next step with Solid Edge! Click on one of the links below for purchase and trial information, or watch our video tutorials to see Solid Edge in action.
Additional Solid Edge Tools and Resources

Solid Edge 2D Drafting

Solid Edge Synchronous Technology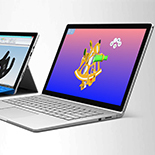 Free Solid Edge CAD Viewer

Contact Us