Microsoft® SharePoint® Platform for Business Productivity
Solid Edge Insight™ is based on Microsoft SharePoint, the leading business productivity solution that brings information management and access, collaboration and people-driven processes into a familiar environment where people do their work every day.
Familiar and consistent environment for all information and collaboration tasks
Easy to learn, use and personalize
Single IT platform for lower end-user support requirements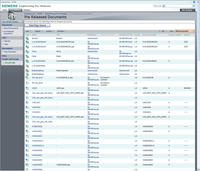 Solid Edge Insight is now available on Microsoft SharePoint 2010 allowing you to leverage server software that you already have and that best fits your corporate IT strategy. These platforms deliver improved collaboration and security capabilities for Solid Edge Insight customers.
Secure Vaulting with Check-In/Check-Out
Solid Edge Insight manages distributed product data – including files and information about them – in organized workspaces that makes it easy to find and re-use data. These information assets are protected with secure vaulting, role-based access, document level security, and check-in/check-out.
Comprehensive Access Control through Configurable User Roles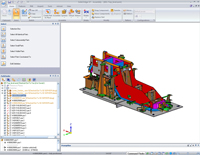 Companies can easily assign roles for each user of product data and establish rule-based access to design documents. A user can be a member of more than one group, and membership can change to suit different projects.
Transparent Data Management While Working in Solid Edge
Embedding document check-in and check-out processes inside standard Solid Edge file commands ensures that only one engineer makes changes to a design at a time, preventing conflicting changes being made to the same part. The assembly pathfinder in Solid Edge provides continual and instant feedback on the status of files, their availability and who is working on them.
Rapid Searching and "Where Used" Reporting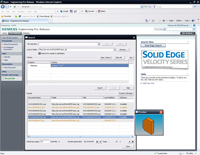 Designers can use a powerful search tool to quickly locate design data by any defined criteria. Attributes, product structure and linked file data are indexed in an SQL server for fast access, so searches take seconds instead of minutes. In addition, powerful "full text" searches can be run to locate specific text within Solid Edge documents, including notes placed on drawings.
Fast "where used" reporting helps find all the product and subassembly models that contain a specific design. This rapid feedback provides quick, accurate understanding of the impact of proposed design modifications.
Revision Management
As designs develop, Solid Edge uses Insight to simplify control of design versions and revisions, helping teams collaborate more effectively by knowing exactly where the latest documents are and that they are using the correct revisions. When designers complete their work on parts, assemblies or drawings, Solid Edge automatically checks in the files and updates related files to reflect the changes.
The Revision Manager utility can be used to create new revisions of Solid Edge documents in a "Save As" type process as an efficient first step in the creation of new designs that are derived from existing designs.
Design Release Management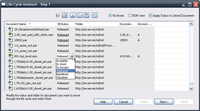 Solid Edge Insight greatly simplifies the release process by automating events that are typically accomplished manually. From pre-released to released, and throughout any change notices that occur afterwards, Insight manages the design process so that changes can be made, checked and approved as swiftly and accurately as possible.
The Life Cycle Assistant is a separate utility for moving complete packages of documents (assemblies, parts and drawings) through the release process without the need to run Solid Edge.
Task and Workflow Management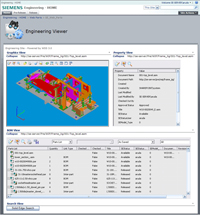 Insight users can take advantage of the workflow capabilities provided by Microsoft Office SharePoint Server and implement additional workflows to support company specific processes. These workflows can contain alerts, so that users receive automatic e-mail notification whenever changes are made.
CAD Product Structure Management and BOM Creation
Solid Edge Insight makes it simple to manage the complex relationships among design documents, even in multi-level assemblies with thousands of components. Insight automatically manages BOMs that define the physical product and drive many other business processes. Accurate BOM data can be extracted at any time and output in XML format for incorporation into ERP and other corporate systems.
Offline Mode with Synchronization on Reconnect
Solid Edge Insight supports working offline. Design work can progress when working remotely (e.g. from a customer site or at home), with changes automatically propagated to files in their network storage locations upon reconnecting to SharePoint.
Web Portal for Wider Access to Design Data
Solid Edge Insight leverages Microsoft's .NET technology for a collaboration solution that is powerful yet simple, providing web portal based viewing of 2D and 3D designs with managed access to associated data. A web-enabled plug-in also enables Solid Edge viewing capabilities to be added to web pages, providing a unique solution for viewing parts, assemblies, drawings and product structure with a standard web browser.