3D Printing and Additive Manufacturing
Solid Edge additive manufacturing solutions enable you to create world class products using the latest 3D printing and additive manufacturing techniques
Siemens is a leader in investing in and applying 3D printing and additive manufacturing technology. Several Siemens divisions already use additive manufacturing technology to optimize their own products and to enable them to offer better products to their customers.
Solid Edge software from Siemens includes tools that help you design your components to take advantage of the latest 3D printing and additive manufacturing techniques, and to prepare and output your designs to different 3D printing hardware and services. You can easily print individual prototype models on your own 3D printers, or upload your models to the cloud to receive instant quotes for manufacturing your part in different materials and have the part shipped to your door.
Easily 3D Print Prototype Models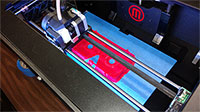 Solid Edge supports output of your part models to 3D Printers using the 3D Print command. Write out your parts to .stl and .3MF formats, or send your parts directly to the Microsoft 3D Builder app. You can also send your designs to cloud-based 3D Printing services like 3YOURMIND to get quotes for manufacturing the part in different materials and shipping the part to your location.
Use The Latest Additive Manufacturing Techniques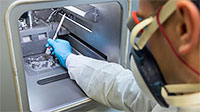 3D printing is evolving quickly from a focus on creating individual prototypes to the ability to manufacture larger volumes of components, to exacting engineering specifications, accurately and efficiently using the latest additive manufacturing processes. Using next generation product design software Solid Edge enables you to design your products to take advantage of the latest additive manufacturing techniques.
Siemens Commitment To Additive Manufacturing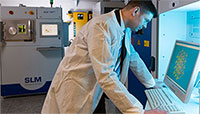 Siemens is a leader in investing in and applying the latest additive manufacturing technologies. You can explore several case studies in this area. Another example of Siemens leadership is our ownership and development of Parasolid, the world's leading 3D solid modeling component that is used as the foundation of Solid Edge and many other leading CAD solutions. The latest release Parasolid v29.0 delivers numerous enhancements to both b-rep modeling and facet modeling that help optimize component design for additive manufacturing.