Solid Edge Insight - Customer Success
Solid Edge Insight manages Solid Edge CAD files and related information in organized workspaces that makes it easy to find and re-use product data, and protects this data with secure vaulting, role-based access control, document level security, and check-in/check-out routines. Since the first release of Solid Edge Insight in December 2001 our customers have benefited from this easy to implement SharePoint app, enabling them to get control of their CAD data and improve the productivity of their design processes.
Insight Customers Benefit From Fast Implementation, Higher Productivity and Improved Communication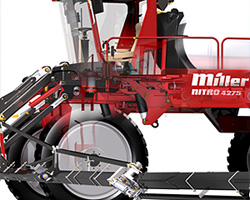 Miller St. Nazianz, a manufacturer of precision farming equipment based in Wisconsin USA deployed Solid Edge Insight to build on its existing Solid Edge and Microsoft SharePoint installations and address issues it was facing with control of data, integration between separate systems and data quality. The implementation, including cleanup of existing data and building a BOM utility that feeds their online parts catalog and their ERP system was completed in a few months. Miller is now benefiting from the supply of more complete and accurate data to manufacturing and the resulting improvements in efficiency have enabled them to work better with major new OEM partners.
"We were growing rapidly and starting to work with larger OEMS. To support that, we needed to go to the next level and step up systems, integration, control and data cleanliness." Michael Krahn, IT Director, Miller-St. Nazianz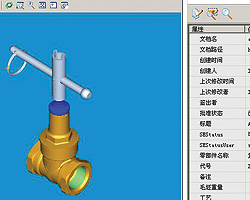 Jiangsu Zuzem Valves in China is another customer who has implemented Solid Edge Insight and reaped significant benefits. In addition to managing product structures and 3D models from Solid Edge, Insight also manages Zuzem's manufacturing process data that was created using other software. According to Xiao Peng, deputy director of Zuzem's Technology Development Center "We increased design efficiency by 20 percent, reduced design errors by 90 percent, and shortened the times to retrieve and input data into the ERP system by 70 percent and 85 percent, respectively." While implementing Insight, Zuzem technicians also saw that the system could be used as the company's intranet. Company notices and internal information are published online and employees communicate with each other through the system's mailbox and bulletin board.
"Insight provides us with an unexpected advantage – an excellent internal communication platform," Xiao Peng Deputy Director, Zuzem Technology Devt. Center
You can read more about Miller St. Nazianz in this Cadalyst Advantage article and about Jiangsu Zuzem Valves in this case study.
Microsoft SharePoint – The Productivity Tool of Choice
The widespread deployment of Microsoft SharePoint as the productivity tool of choice across many types of organization is well documented. According to Microsoft more businesses choose SharePoint than all other vendors combined as their primary collaboration tool and there are more than 125 million people in 66,000 organizations worldwide with SharePoint.
But what is the advantage to a typical Solid Edge user of basing their design data management on SharePoint? Well SharePoint provides a familiar and consistent environment similar to that of Microsoft Office, one that is easy to learn, use and personalize. And according to Peter Bilello of leading industry analyst CIMdata in their review of Solid Edge Insight "For Solid Edge customers, the Microsoft SharePoint platform enables them to leverage their existing IT infrastructure and immediately benefit from the integration of design data and processes with their other business processes."