Teamcenter Integration for Solid Edge
Capture, manage and share your Solid Edge data to improve the efficiency and integrity of your product development process
The Teamcenter® Integration for Solid Edge enables you to improve the quality of your product development process by enhancing your Solid Edge CAD data management and to create a single design data management environment for mechanical, electronic, software and simulation tools and data. The integration provides access to a full range of product lifecycle management (PLM) capabilities to further optimize your design-through-manufacturing processes.
Designers benefit from transparent completion of many tedious data management tasks, faster searching for the data they need and improved revision and configuration control throughout the product lifecycle. The end result is an improved product development process with less errors and rework. And, lower product costs through an improved flow of information to manufacturing and increased reuse of existing proven components in new designs.
The Teamcenter Integration for Solid Edge is released synchronously with Solid Edge to ensures a smooth upgrade process and eliminate waiting for your external software supplier to support the latest release of Solid Edge.
Fast Task Completion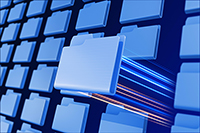 The Teamcenter Integration for Solid Edge provides transparent connectivity between Solid Edge and Teamcenter. Solid Edge dialogs that handle file operations directly browse the Teamcenter vault and present filtered lists and graphical previews of Solid Edge documents. Solid Edge users can also take advantage of Teamcenter's innovative Active Workspace interface that provides a streamlined product lifecycle management (PLM) user experience.
Integrated Revision Management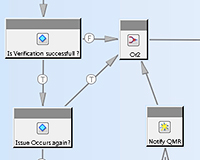 New revisions of Solid Edge parts, assemblies and drawings are automatically created and tracked. Existing product structures can be cloned and edited using the Structure Manager environment, which enables rapid configuration of new assemblies outside of the Solid Edge environment. Electronic workflows are available to manage engineering change and release to manufacturing processes.
Higher Design Reuse To Reduce Costs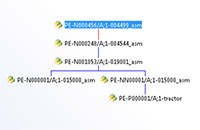 Product development and manufacturing costs and timescales can be significantly reduced by improving reuse of existing design data. Searches can be easily configured, saved and run enabling existing components to be quickly retrieved for use in new design projects. Product structures can be cloned and edited using the Structure Editor, which enables rapid configuration of new assemblies.
Managed Legacy CAD Data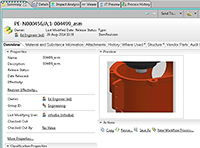 In addition to managing Solid Edge documents, Teamcenter manages related technical data captured in many different electronic formats. The "Add to Teamcenter" utility speeds the import of legacy data including 2D CAD drawings, which enables this valuable data to be integrated into your product development process.
Improved Collaboration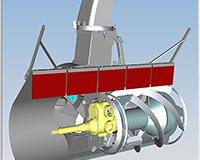 Teamcenter has many capabilities that enable you to improve collaboration within your design team, with other departments and with external suppliers and customers. For example, manufacturing can use Teamcenter to view 2D drawings, 3D CAD models and bills-of-materials ensuring they have the information they need to manufacture the correct parts to the right specifications.
Growth Path to Comprehensive PLM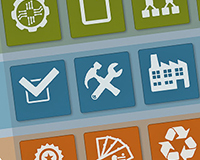 Solid Edge users have an assured growth path by choosing Teamcenter, the world's most widely used digital lifecycle management system. Teamcenter Rapid Start, a preconfigured deployment of Teamcenter, includes industry best practices for product development and minimizes implementation time and costs. And you also have full access to all Teamcenter portfolio Product Lifecycle Management (PLM) capabilities.