Product Intelligence for Teamcenter
Big data analytics solution for complete program visibility and continuous product improvement.
Product Intelligence for Teamcenter is a software-as-a-service (SaaS) big-data analytics solution that combines product lifecycle management (PLM) data with other enterprise sources to improve program visibility and velocity and enable continuous product improvements.
Growing customer demand for new and innovative products forces companies to accelerate product release cycles and operation processes. In order to do this, companies must leverage the intelligence coming from their products, from design to the field. Often this data is in silos and disparate, making analysis a time- and resource-intensive project. Product Intelligence for Teamcenter takes existing Teamcenter PLM data and combines it with other big data sources such as design, procurement, supply, manufacturing and field data. Having access to all data in one data-lake for analysis provides complete program visibility and the ability to spot trends as they happen.
Increase program performance and shorten innovation cycles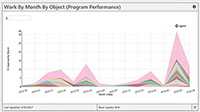 Discover new insights by identifying optimal combinations of existing design, supply, procurement and manufacturing data to increase program performance. Enable continuous program improvement by monitoring program velocity and identifying emerging velocity trends. Shorten innovation cycles via rapid transfer and ingestion of product data into new designs and quickly
determine if design issues are one-off or widespread.
Improve designs through product intelligence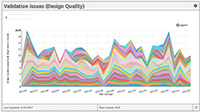 Eliminate design rework and improve designer efficiency by leveraging as-used product data to improve design for manufacturing and maximize usage of components with verified high performance from the field. Leveraging multiple data sources now makes possible a closed-loop design process which will not only improve designs, but also overall product quality.
Increased visibility and insights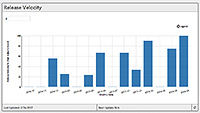 Get started fast with out-of-the-box part-to-production metrics that identify first-time quality. Monitor time and cost of design cycles to provide a complete view of program success from design to product launch. Throughout each step of the production process, continuous identification of emerging trends automatically alerts users for proactive engagement and assessment of new insights.