Kineo
Kineo solutions include advanced software components and standalone applications for automatic motion/path planning and collision detection. Kineo products satisfy a wide range of virtual prototyping requirements, from assembly/disassembly clearance validation to collision-free robot applications. In modern end-user CAD, CAM, CAE, 3D digital mock-up and robotics systems, these productivity tools help automate path planning and clash detection factors which in turn save customers time, costs and resources.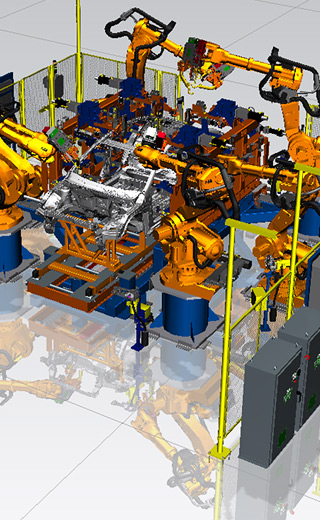 New - Kineo Flexible Cables

Discover our new software component for flexible cable simulation and stress analysis.
PLM Components Community

Join the discussion and learn more about Kineo.