Visualization and Collaboration
JT Open is a unique program to help members leverage the benefits of open collaboration across the extended enterprise through the adoption of the JT format, a technology that makes it possible to view and share product information throughout the product lifecycle.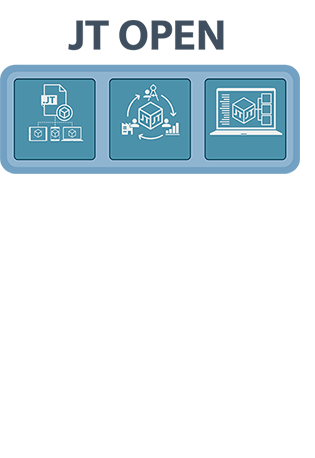 Explore the JT Open Social Community

The community is the best place to exchange ideas, find solutions and learn more about the JT File Format and the JT Open Group.
JT Open Toolkit Trials
Interested parties can now download a free 60 day trial of the JT Toolkit. Select the link to begin your trial today.