Drafting and Documentation
CAD Drafting and 3D Annotation Tools to Accelerate 2D Design, Drawing Creation, and Product Documentation
Does your company use both 2D and 3D CAD tools? Do you maintain separate systems for 2D and 3D design work? NX includes powerful and productive capabilities for 2D design, layout, drafting, annotation, and documentation that are ideally suited for 2D, hybrid 2D/3D, and 3D design environments.
Drafting and 2D Design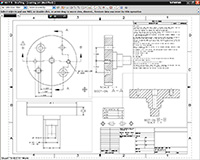 NX delivers production-proven solutions for 2D design, layout and drafting. With these tools, you can more quickly create layouts and produce drawings that comply with major drafting standards.
Learn more about:
Product and Manufacturing Information (PMI)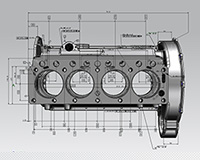 With NX, you can fully document designs with 3D annotations on your CAD models. You can re-use the product and manufacturing information in drawings, validation, manufacturing and other applications.
Learn more about: