NX Additive Manufacturing 12
Industrialize additive manufacturing with NX 12
New capabilities in NX 12 for additive manufacturing make it easier than ever before to print production-quality parts with the full traceability of an unbroken data thread.
Powder Bed Printing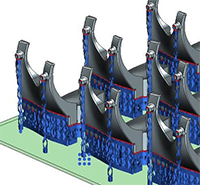 Powder bed printers remain the most popular option for printing of metal parts. NX 12 now has a robust, integrated connection with these printers--powered by Materialise. This includes support structure creation, build tray setup, and a build processor framework for connection to powder bed machines.
HP Multi Jet Fusion Printers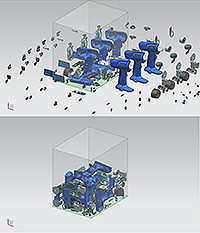 NX 12 has a new module (powered by Materialise) enabling customers to design, optimize, simulate, prepare print jobs, and inspect processes for HP Multi Jet Fusion 3D printers. NX users can load multiple models, auto nest, and submit the job to HP 3D printers in a single NX environment and with a minimum number of steps.
Design for Additive Manufacturing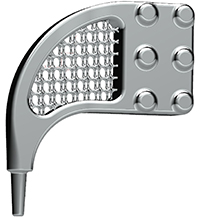 Companies are looking to innovative solutions in the constant drive to reduce component weight and improve resource usage. Lattice structures are one way designers can meet these goals without compromising on strength and structural integrity. In NX 12, integrated lattice structures, combined with Convergent Modeling Technology™, makes creating cutting-edge structures like these easier than ever before.