LMS Test.Xpress ISO Sound Power
Successful and easy ISO certification testing
LMS Test.Xpress ISO Sound Power is a solid solution that helps secure compliance with the ISO certification testing for noise limiting and noise marking. The easy and streamlined user interface helps minimize the operator error thanks to a fully automated procedure, protected by a user defined password, that guides the user from the calibration throughout the measurements till the fully automated reporting.
ISO Sound Power is an essential tool for successful ISO certification testing according to many relevant ISO standards. The Test.Xpress sound power software supports industry-specific standards including:
2000/14/EC
ISO 7779
ECMA-74
ISO 6393
ISO Sound Power enables the measurement of Sound Power with any of the following basic standards, covering both sound pressure based and sound intensity based methods.
ISO 3741
ISO 3744
ISO 3745
ISO 3746
ISO 3747
ISO 9614-1
ISO 9614-2
ISO Sound Power allows for product qualification in compliance with the 2000/14/EC directive. The process is completed with a detailed report in Microsoft® Excel® and/or Word® that contain all the information required by ISO.
ISO Sound Power Capabilities
ISO Sound Power provides you with these features: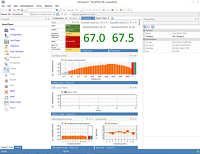 Visual guidance and streamlined process to minimize user errors in setup and measurements
Highly flexible solution to meet the requirements of multiple industry standards
Integrated reporting with export to Microsoft Office solutions
The declared sound power offers a simplified user interface to combine different ISO sound power tests and statistically average them. A grid based user interface allows to combine up to 6 different test units and up to 6 different test modes.
Sound Power Testing Benefits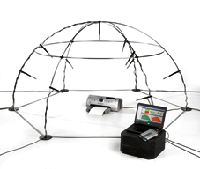 Helps to accurately and efficiently measure sound pressure levels
Supports a large range of ISO and local standards according to specific industry requirements
Provides a cost effective solution for Sound Power certification especially in combination with LMS SCADAS XS