LMS Test.Lab Durability Acquisition
Seamless delivery of road load data raises the bar on productivity
LMS Test.Lab Durability Acquisition is an integrated, end-to-end solution for road load data acquisition. From a single software platform, you have complete control of the full load data acquisition process. The application combines universal, multichannel data acquisition with a full suite of channel setup, measurement, validation, consolidation, reporting and data sharing tools. Seamless integration with the LMS SCADAS data acquisition systems hardware allows you to complete durability acquisition processes more confidently, in less time and with fewer errors.
With its unique workflow-based interface, Durability Acquisition sets new standards for ease of use, productivity and data consistency. The durability software naturally follows the test campaign process in four basic steps:
Channel set-up
Measure and validate
Analyze and consolidate
Report and share
Durability Acquisition makes testing more efficient and convenient. As the ideal tool for future-focused durability testing departments, Durability Acquisition offers the right balance between ease of use and functional flexibility.
Fast and Accurate, Semiautomatic Measurement Setups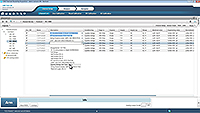 LMS Test.Lab Durability Acquisition is specifically tuned for challenging test setups. A single software platform supports all signal conditioning provided by LMS SCADAS frontends. Specify the channel list for any measurement setup with the click of a button. Real-time signal checks on all channels allow you to configure and start your measurement with confidence.
Measure and Validate in Real Time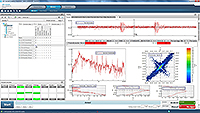 LMS Test.Lab Durability Acquisition calculates everything during the acquisition run without losing data or slowing down measurements. Online displays keep you up to date on measurement progress. You can compare incoming results against reference curves or previously stored data sets. Immediately after the run, you can browse through a detailed pivot table of data and statistics.
Automated Load Data Consolidation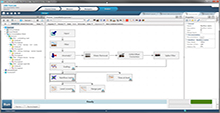 LMS Test.Lab Durability Acquisition consolidates gigabytes of raw data from LMS SCADAS data acquisition campaigns. Data is conditioned, new channels are calculated, anomalies are corrected and durability insights are created for quality checks. Embedded and automated data consolidation speeds up data delivery, eliminates operator errors, standardizes on company processes and delivers high-quality results.
Transform Data into Actionable and Shareable Reports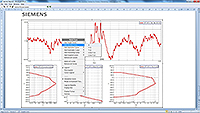 Sharing test results is indispensable in developing a quality product. LMS Test.Lab Durability Acquisition keeps you from losing vital information in the process. Test reports are easily distributed across different departments as you create and share active reports with a click of the button. Additionally, you can export data to a wide range of binary formats.
Systematically Annotate and Organize Durability Tests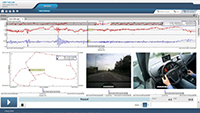 When you work with vast amounts of data, traceability is vital in maintaining an efficient development cycle. LMS Test.Lab Durability Acquisition enables you to add key information to raw data, relating measurement results to product structure. Better documentation means your data will retain its value long after the testing phase is completed.
Customized User Experience
Built around three basic steps – set up channels, measure and validate, and report and share – the LMS Test.Lab Durability Acquisition user interface will guide you through the durability acquisition process from start to finish. In addition to the interface, you can fully customize tables, graphs and views to meet your requirements.