Simcenter Sysdm
Model and data management tool for model-based systems engineering
Simcenter Sysdm solution manages system data originating from Simcenter Amesim and other system simulation tools, which provides a collaborative environment for model-based systems engineering data. Simcenter Sysdm is the repository system where you can create an organizational model for system simulation data and facilitate classification, query and retrieval according to relevant engineer schemas.
Version management enables life cycle management of the data throughout the product development cycle. Variant management enables the management of multiple representations of system components and subsystems for system model instantiation, depending on the stage of development and the objective of the simulation.
Role-based access control supports the implementation of various collaboration workflows. Overall, Simcenter Sysdm is a cornerstone to knowledge capitalization for a development organization's application of model-based system engineering.
User-defined organization models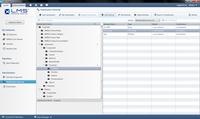 Organize system models through user-defined organization model with:
Object approach for hierarchical handling of system models and related data such as parameter sets, scripts, experiments as virtual elements and collections for model-based engineering.
Domain or organization-relevant classification and visualization of system models and data.
Intuitive search and retrieval of system models and data.
Collaborative model development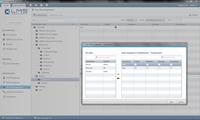 Enable multi-user collaborative model development through role-based access control by:
Defining user access rights to system models and data, based on roles, function, responsibilities.
Using role-based view and access control to the model according to specific user profile.
Implementing collaboration workflows, including model check-in and check-out, version validation and upload and syndication to model and data updates.
Model sharing among engineering communities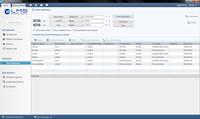 Enable model sharing among controls, plant and system engineering communities using:
Version control features for model lifecycle management.
Variant management to manage multiple instances of component subsystem and system models, function of stage of product development and purpose of simulation.
Efficient system development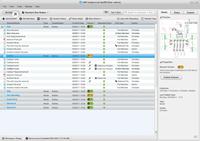 Put your resources and knowledge to work for more effective, efficient system development using:
Open environment to manage models from Simcenter Amesim, Simulink® and other system simulation tools.
Standalone configuration for individual desktop system model management.
Enterprise version for collaborative model-based system engineering.