Advantedge for Active Integration
Expert PLM Integration Consulting and Teamcenter application integration for Teamcenter with SAP and other enterprise applications
Siemens PLM Software offers proven Teamcenter application integration solutions that include software (including out-of-the-box connectivity technology, process templates and process monitoring), business process consulting, PLM integration consulting and more.
Teamcenter software users often need to share data and work jointly on processes and decisions with users of other enterprise applications such as enterprise resource planning (ERP), manufacturing execution system (MES), customer relationship management (CRM), supply chain management (SCM) or unique legacy applications. Advantedge for Active Integration from Siemens PLM Software provides targeted, expert integration services to efficiently define and implement optimized processes based on best practices that meet your requirements, leveraging Teamcenter Gateway software and the many years of experience of our dedicated Enterprise Integration team. As a result, Teamcenter is fully integrated into your landscape to ensure that all stakeholders have the information they need whenever they need it, regardless of where it originates.
PLM Process Consulting for Integrated PLM Environments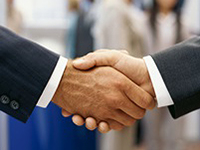 Consultants who are experts in both Teamcenter and other enterprise applications quickly align and define integration solutions based on the Siemens PLM Software Active Integration framework. A successful integration project isn't just about connecting applications and moving data around; it's about understanding your business requirements. Our business process consultants work with your stakeholders to ensure that an Active Integration project accurately incorporates your business processes and integration use cases.
PLM Integration Implementation Services
Active Integration is the first intelligent solution for company-wide consistent data and optimized processes in product development. Implementation services leveraging the Advantedge for Active Integration methods ensure cost-effective deployments of Teamcenter integrations. Rapid realization of enterprise-wide integrations enables your company to leverage innovation and more quickly develop products that thrive in the market.
Go-live Support
Go-live support ensures integration project success and rapid adoption of new business processes. Active Integration support includes:
Validation of key user testing results
Confirmation of system environment readiness
Preparation of user level rollout
On-site or on-call support during go live
Post go-live support