Shipbuilding Today Requires a Holistic Approach
Enhancing productivity and innovation while optimizing ship performance and shipyard design processes

The shipbuilding industry is being presented with a unique opportunity, as operators aggressively upgrade their future fleets to meet the need for mission-flexible, energy-efficient, reliable, environmentally friendly ships with better overall performance and lower total operating costs.
Designing and building highly complex ships and offshore platforms while facing intense global competition and price pressure, as well as meeting operational requirements over the lifespan of a ship, is a daunting task. Ships and offshore platforms must withstand the long-term effects of their operational environments. They are built in small production runs, are highly customized, and require an enormous amount of scientific knowledge, experience and production technology.
In addition, the cost of maintaining and overhauling advanced ships can be several times the purchase price, so new shipbuilding programs must meet the total cost of ownership as well as operational performance and payload requirements.
To capitalize on these opportunities, shipbuilders must pursue productivity improvements across the enterprise by achieving better operational alignment as well as optimizing the processes used for managing ship design, construction, delivery and service. By creating a seamlessly integrated and synchronized enterprise that links designers, engineers, production specialists, support teams, partners and suppliers, shipyards can optimize performance and maximize lifecycle productivity, thereby sustaining competitiveness. We call this new, more efficient approach "Future Fleet", because it enables shipbuilders to take advantage of the fleet modernization trend.
Adopting a holistic approach to enhance shipbuilding innovation and productivity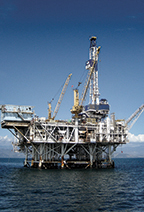 The Siemens PLM Software holistic product lifecycle management solution, PLM for Shipbuilding, helps shipbuilders transform business processes to align with the Future Fleet perspective. This solution takes advantage of groundbreaking 4th generation technology for accelerating development of ships and offshore platforms, driving innovation, collaboration and competitiveness.
You can also accelerate productivity with the shipbuilding catalyst, a complementary set of preconfigured guides and templates for shipbuilding professionals that supports:
Shipbuilding program and product management
Ship design and engineering
Digital ship construction
Supply chain management
Ship service and support