Take Control of SolidWorks Engineering Data & Processes
Access reliable data every time and reduce cycle times in development & production with PDM.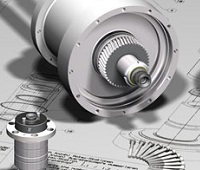 Digitize, standardize, and optimize your design release to reduce design and production time and bring your products to market faster than your competitors. Learn how process improvements helped companies like Hyundai Heavy Industries save $84,000 per year. Manage your data and processes from within SolidWorks (or any CAD tool). The time is now, and it's never been easier!
Register now and join the discussion about how PDM:
Reduces cycle times by reusing product info & designs
Manages data and processes regardless of CAD system used
Optimizes workflows to using your business logic
Supports regulatory requirements with complete audit & history reports
Eliminates bottlenecks and gets your products to market faster than ever before
Leverage PDM for seamless communication, collaboration, and sharing of data among teams and suppliers. We'll cover real-world examples of businesses that use PDM to successfully increase productivity, accelerate development, improve flexibility, and reduce costs. As a bonus, find out about rapid, easy PDM implementation strategies, including cloud-based solutions. It really never has been easier than now to take control of your data and processes.