CAD and Simulation in Design
Hydrauvision Deals with Pressure
Hydrauvision's products are put through the toughest of tests, as they are used in rugged environments and must withstand substantial operational and environmental stress. And because they're used in offshore applications, the products must pass strict regulatory compliance guidelines before they can be shipped. Hydrauvision's customers expect high quality, dependability and reliability—but they also expect quick response and quick turnaround.
"The prototypes were made in a virtual world. The first product is the end product. what I see on my screen is what's really going to be there..."

Peter van Harrewijn, Engineer
Hydrauvision
By starting simulation early in design, changes are made when they are easiest, time-to-manufacture is shortened, and cost-to-manufacture can be reduced. And because the final FEA simulations are so accurate, the company can reduce the number of physical prototypes and further reduce time and cost.
Analyst Report: Enabling Simulation Driven Design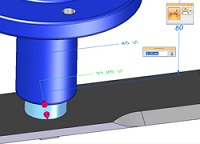 In this new e-book, industry analyst Lifecycle Insights examines how to align people, process and technology to enable a simulation driven design strategy.
Watch the Video: Preparing Models for Simulation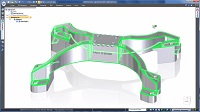 Preparing a model for finite element analysis (FEA) is easy with Solid Edge synchronous technology, even if you don't have extensive 3D CAD skills. Solid Edge provides easy-to-use tools for FEA simulation preparation, and it does not matter if your geometry was created in Solid Edge or another 3D CAD tool.
Solid Edge. Design better.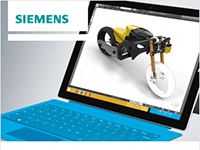 Solid Edge fuels innovation and empowers you to dramatically improve your design processes through the use of synchronous technology, which helps you design faster and more intelligently, without the constraints of traditional 3D modeling. Solid Edge gives you fully functional mobile design and collaboration, with access to design processes anytime, anywhere. With a choice of purchasing options catered to your business needs, you can implement a powerful and intuitive 3D design portfolio on your terms.