How Better CAD Design Wins Races
Ten Kate Racing: Speed and flexibility.
Ten Kate Racing transforms high-performance Honda motorcycles into finely tuned racing machines.
Ten Kate Racing runs the Pata Honda World Championship team, transforming high-performance Honda motorcycles into finely tuned racing machines. Ten Kate Racing has only one motorcycle for each rider, so when changes are made, it is important to get the rider back out on the track again as quickly as possible.
"Everything I design has to be finished yesterday."

Jan van der Tol
Designer and crew chief for Ten Kate Racing
Ten Kate Racing can start a design from the racetrack, create a virtual prototype, and have a new part ready in time for the next race. With the ability to design faster, the Ten Kate Racing team has the freedom to decide on a change when previously there might not have been enough time, which means that speed in design can ultimately mean speed on the track.
Media Insight: What Makes Solid Edge Stand Out?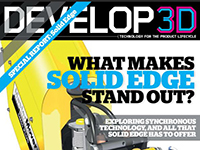 In this special report, industry publication DEVELOP3D explores synchronous technology in Solid Edge, a "differentiator that no-one else has been able to match." See how Solid Edge brings together world-class 3D modeling tools to allow you to work quickly, efficiently, and intelligently with both native and imported data.
Solid Edge. Design better.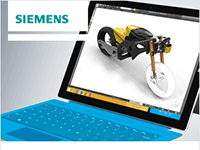 Solid Edge fuels innovation and empowers you to design without boundaries using synchronous technology, which helps you design faster and more intelligently, without the constraints of traditional 3D modeling. Solid Edge gives you fully functional mobile design and collaboration, with access to design processes anytime, anywhere. With a choice of purchasing options catered to your business needs, you can implement a powerful and intuitive 3D design portfolio on your terms.
Solid Edge with Synchronous Technology ROI Calculator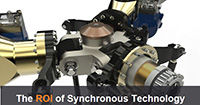 How can switching your modeling paradigm save you time and money? This calculator simulates the potential return on investment that you could realize by using synchronous technology in Solid Edge.