PDM on the Cloud with NX and Solid Edge
Create a managed CAD environment on the cloud, for quick and flexible delivery
PDM (product data management) on the cloud for NX and Solid Edge customers is simple, quick and cost-effective with Teamcenter software Rapid Start SaaS configuration from Siemens PLM Software. Available through a software-as-a-service (SaaS) delivery model, PDM in the cloud is a good option to consider if you want a flexible financial model to allocate your software and infrastructure as an operational expense versus a capital expense.
With PDM on the cloud, you can take control of NX and Solid Edge designs, data and processes to streamline product development. The flexible SaaS subscription model for Teamcenter Rapid Start includes setup, administration and operations management services to get you up and running quickly and cost-effectively, for a fast return on your investment. You can quickly set up your PDM environment, with the flexibility to dynamically scale infrastructure up or down based on changing business needs.
PDM on the Cloud for Solid Edge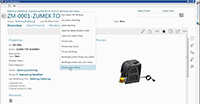 Teamcenter Rapid Start SaaS for Solid Edge provides users with data management and vaulting capabilities on the cloud, together with instant access to preconfigured PDM capabilities based on industry best practices and the expertise of Siemens PLM Software. Teamcenter Rapid Start SaaS works closely with Solid Edge, a portfolio of affordable, easy-to-use software tools that address all aspects of the product development process including 3D design, simulation and manufacturing.
PDM on the Cloud for On-Premise NX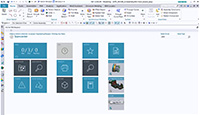 Teamcenter Rapid Start SaaS for onsite NX delivers PDM on the cloud, to help NX users seamlessly connect digital and physical worlds, bringing ideas to life faster. NX provides key capabilities for fast, efficient and flexible product development with advanced solutions for conceptual design, 3D modeling, data re-use and documentation. NX can be used to accelerate design by helping you leverage your unique knowledge, intellectual property, part models, product and process expertise and best practices. NX allows you to easily work on both NX and non-native design data due to predictable results with synchronized rules, features, and geometry.
NX SaaS and Teamcenter Rapid Start SaaS: Managed CAD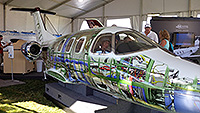 With the release of NX 11 , you can run both Teamcenter Rapid Start and NX 11 through a software-as-a-service (SaaS) delivery model. The SaaS model provides the easiest way to get up and running quickly – simply subscribe and go. Together, the managed NX solution provides live global access to product information, accelerates your processes for product change, and successfully manages your most precious asset – product knowledge.
Enterprise-grade security, compliance and support
The Siemens-managed SaaS environment is built on the enterprise-grade Amazon Web Services (AWS) infrastructure, which includes security, compliance and support for global organizations. The AWS cloud infrastructure is housed in AWS's data centers, designed to satisfy the requirements of its most security-sensitive customers. In general, your data is much safer on the cloud than it is on premise. The AWS infrastructure has been designed to provide the highest availability while putting strong safeguards in place regarding customer privacy.
Active Workspace
Our PDM on the cloud solution leverages Active Workspace , which is an innovative interface for Teamcenter that provides you with a streamlined and intuitive user experience. Active Workspace is embedded within NX and Solid Edge, which enables CAD users to execute PDM actions directly, without having to leave the CAD environment. Beyond the CAD user, Active Workspace can increase productivity business-wide by allowing you to find what you need faster, providing you with seamless access to PDM when and where you need it.