NX for Simulation
NX solutions for simulation include NX CAE, which is a modern, multi-discipline CAE environment for advanced analysts, workgroups, and designers who need to deliver high quality performance insights in a timely fashion to drive product decisions. NX CAE integrates best-in-class analysis modeling with simulation solutions for structural (powered by NX Nastran), thermal, flow, motion, engineering optimization, multiphysics, simulation data management, and simulation driven design into a single environment.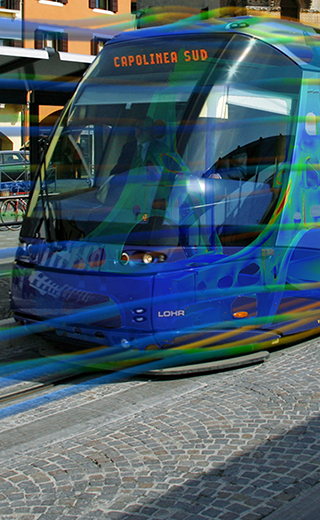 Dynamic Cloud Computing with NX Nastran
NX™ Nastran® software is now available through a cloud-based Software as a Service model, integrating on-demand high-performance computing with the industry's leading FE solver.
Online Community
Hello, Is it possible to tell NX where to put the temporary files for NXADINA? Part of the files go ...[More]
Let the streamlines to be visualized according the calculated NX Flow results. The simulation model and the calculated results are ...[More]
Author: PB
Posted: 09-23-2015
Hi all, I'm trying to model an end of a shell boiler, see attached pic. I use ctria6 shell elements. ...[More]